Macy and Tailor launched in 2017 with our famous OG product: Pressed pretzels. This quickly became a crowd favourite – being free of preservatives, non-GMO and frankly being quite delicious. It was this that sparked our love for nipping, tucking and sprinkling new flavours onto the snacks we know and love, which lead us to find and create more unique products that take the boring out of your day.
Whether you're into snacking solo, bantering at a BBQ, whipping up a special platter, we have a snack for you — if not on shelves, it's in the works — to satisfy every occasion and every taste bud.
When your snacks taste better, you feel better. You're happier, satisfied, and simply more joyful to be around. And we believe we need more of that in the world.
At Macy and Tailor, everything we do is for the love of snacks. We're on a mission to surprise and delight every one of your tastebuds with deliciously innovative artisan snack products found from around the world.
Not your average snack.
pressed pretzels
tomato & herbs
pressed pretzels
sea salt
pressed pretzels
honey mustard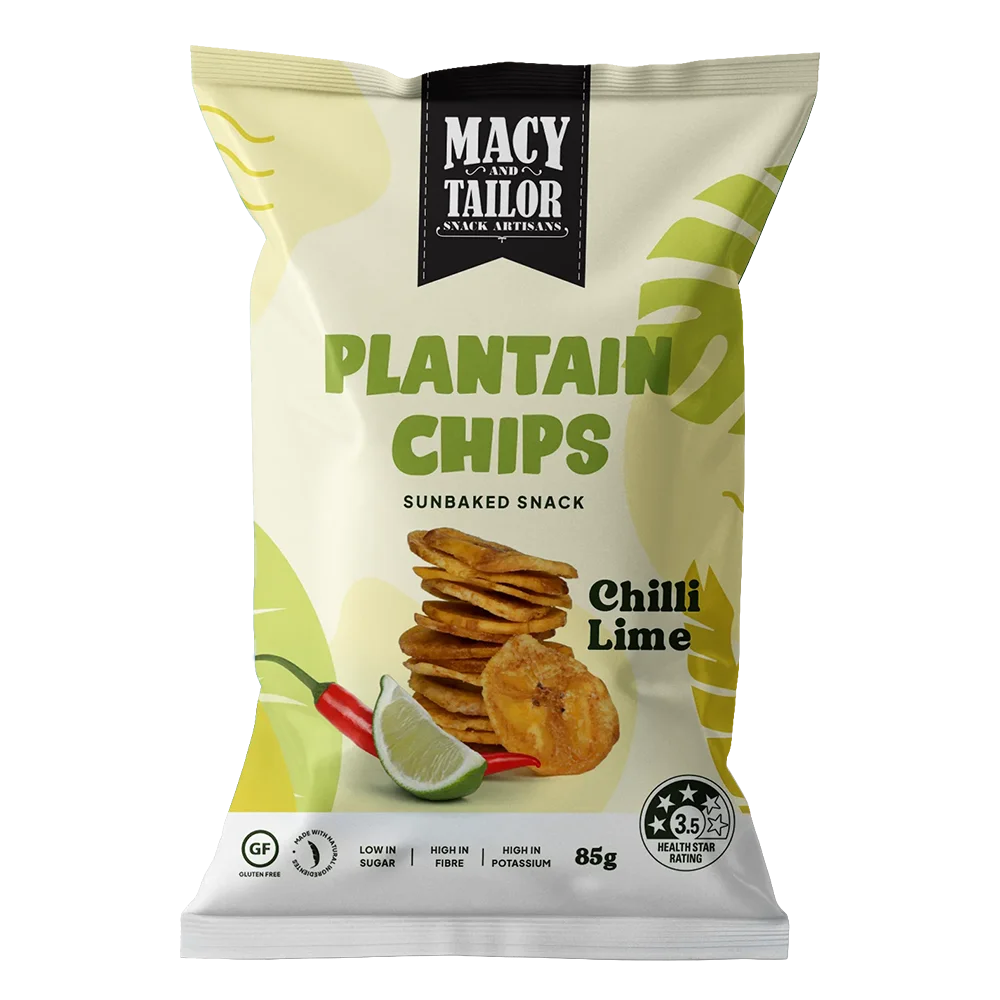 Plantain Chips
CHILLI LIME
Plantain Chips
SEA SALT
Brown Rice Chips
PESTO
Brown Rice Chips
HOT & SPICY
Brown Rice Chips
HUMMUS